Electric Repair in Stanfield, AZ
Need Electric Repair in Stanfield, AZ?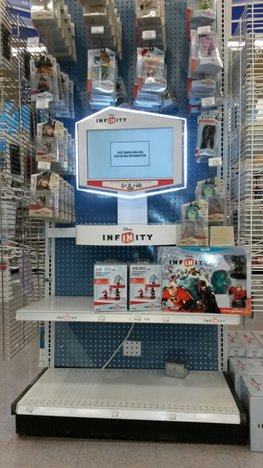 Power Bound Electric LLC has handled countless issues of electric repair in Stanfield, helping homeowners and businesses remain safe and secure. No issues are too big or too small, and Power Bound Electric LLC knows how to handle Stanfield electrical problems with the necessary care and speed.
Established in 1997, the skilled staff at Power Bound Electric LLC have built a reputation for professional service. Fully versed in national, Arizona, and Stanfield electrical codes for homes and buildings, our licensed Stanfield electricians have the knowledge to diagnose problems fast, and get to work fixing any electric problem they come across. Faulty wiring, damaged outlets, broken appliances and electrical code repairs are all in a day's work for Power Bound Electric LLC's Stanfield electricians.
Your electrical issues often need to be handled quickly. If a situation needs immediate attention, you need the local expertise of Power Bound Electric LLC to help out. Serving the region for years, Power Bound Electric LLC offers prompt service for any electrical problem in Stanfield, AZ. From large scale Stanfield electrical issues to small, yet urgent, Stanfield electrical repairs, Power Bound Electric LLC can troubleshoot and repair your electrical problem quickly.
Power Bound Electric LLC understands the value of reliable service, and works hard to maintain affordable prices. Our long list of Stanfield customers agree that Power Bound Electric LLC's reasonable prices for Stanfield electrical repair work are well worth the qualified attention. Avoid the DIY electric repair and call the pros at Power Bound Electric LLC - it's well worth it!
Electrical issues can be intimidating, but the staff at Power Bound Electric LLC are ready to help the residents of Stanfield stay safe and sound. Equipped to handle any electric repair in Stanfield, AZ, Power Bound Electric LLC provides trained license Stanfield electricians and prompt, affordable service. Call (520) 221-7061 today to get that Stanfield electrical repair done.
---
WHAT CUSTOMERS ARE SAYING:
"Needed two protected electrical lines ran from the breaker box to corners of the house with outlets ending in both. Shaun was at the work site as promised and the work done in a highly professional manner. The price was as quoted with no "surprises". If I need any other electrical work in the future, he will be the one I call."
---
5 ★★★★★ - "I had quite a bit of electric work done on my home by Power Bound Electric. Shaun was very knowledgeable and skilled in his work. He was very professional.The price was fair and didn't ask for anything up front. I will certainly call Power Bound for all my electrical needs. Thank you Shaun!"
Anonymous
---
Call for FREE Electric Repair Quote
Dial Area Code first please.
---
Electric Repair available in the following Stanfield, AZ zip codes: