Alarm & Security System Repair
Power Bound Electric LLC has been in the electrical business since 2013, specializing in alarm and security systems. Power Bound Electric LLC provides routine maintenance, repair, and emergency service for all of your security system needs. Power Bound Electric LLC services all types of alarm systems, including: fire alarms, security alarms, burglar alarms, smoke alarms, and carbon monoxide alarms. For all of your residential or commercial security services, call (520) 317-7914 to speak with one of our certified electricians.
---
Call for a FREE Quote
---
Is Your Security System Offline?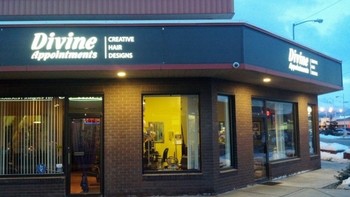 Alarm systems are supposed to provide security and peace of mind. You shouldn't have to worry about whether or not they are doing their job. Alarm and security systems can fail because of faulty wiring, weather-related damage, security breaches, vandalism, or broken parts. We carry parts and supplies for all types of alarm and security systems. Get back online by calling (520) 317-7914 for prompt, professional security system repair. Power Bound Electric LLC has been in the security system business for 10 years. Our mission is to keep properties like yours protected from smoke and fire, carbon monoxide and other harmful substances, intruders, burglars, and more.
Is Your Home or Office Secure?
When your alarm or security system is offline, you need to get it up and running quickly. Power Bound Electric LLC offers 24/7 emergency repair service for both residential and commercial security systems. With the rapid technological advancement in the security industry, it's important to keep up-to-date with all the latest trends. Our staff is fully trained to repair and maintain all types of systems. We require all of our electricians to be trained in the installation, repair, and maintenance of every system available on the market. When you call (520) 317-7914, you can be confident that Power Bound Electric LLC will get your system up and running as quickly as possible.
You Can't Put a Price on Safety
You want your family, employees, and customers to be safe. You also want to protect your property. Make sure your security system is doing it's job. Call the security professionals at (520) 317-7914 to discuss your security requirements.
Power Bound Electric LLC has been repairing security systems since 2013. We look forward to working with you.
---
Call for Fast FREE Quote
Dial Area Code first please.
---